"We would highly recommend the services of Kamoto Ltd., as the Internet developer of choice, for companies that require the highest levels of quality, service and support during their Internet development activities."


Steve Cartwright
Website Designs (UK) Limited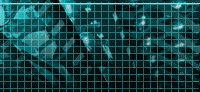 Kamoto helps customers by delivering intelligent solutions to real-world business challenges. The company's core competencies include developing:

Dynamic, data-driven commercial Internet / intranet sites
Graphic design
Custom content management systems
Custom Web application design and development

Kamoto's low-cost offshore development business model combines reliability and flexibility with in-depth experience and professionalism to meet the demands of today's intelligent consumer.



2Checkout.com, Inc. is an authorized retailer of Kamoto Ltd.